OUR ATTORNEYS
Amy Carron Day
For over 20 years, I have dedicated my practice to educating clients with family and divorce disputes to resolve them out of court in a peaceful, fair and efficient manner. As a family and divorce mediator and Collaborative attorney in New York, with offices in both Westchester County and Manhattan, I have made it my goal to work with clients and families in an organized, warm, sensitive and informative manner to insure that they feel supported and ready to make good decisions for themselves and their families. Furthermore, practicing in the family and divorce area has given me the opportunity to combine three areas of great interest and importance to me: family law, family systems/counseling and personal finance.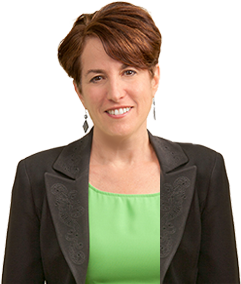 Education
Cornell University, Human Development and Family Studies, B.S. 1987
Brooklyn Law School (Family Court Clinic, received Edward Sparer Fellowship to do public service work in summer, Legal Association for Women), J.D. 1991
---
Training and Organizations
First trained as a mediator in 1993 in both private and court-annexed programs. Enthusiastically attend dozens of advanced training programs and conferences each year to maintain and enhance my professional development as a family and divorce attorney and mediator.
Collaborative divorce attorney in the Collaborative Divorce process since the first training and inception of the New York Association of Collaborative Professionals in 2004.
Member of the Family & Divorce Mediation Council of Greater New York, an advanced practitioner with the New York Council on Divorce Mediation, an active member of the New York Association of Collaborative Professionals, and a member of the Westchester Women's Bar Association and the Association of Divorce Financial Professionals.
Served on the Board of Directors for the Family and Divorce Mediation Council of Greater New York for six years, served as their Membership Chair and co-Chair of the Continuing Education Committee.
Co-taught mediation clinical program at Brooklyn Law School and conducted and/or assisted additional mediation trainings for other New York metro area professional groups.
Public speaking engagements with local professional organizations