OUR ATTORNEYS
MaryEllen Linnehan
As a Collaborative attorney and divorce mediator, I work with my clients on what matters to them and to their families throughout the divorce process. I help my clients achieve comprehensive out-of-court settlements that meet the needs of the entire family. Rather than fighting, we brainstorm options and problem-solve our way to workable solutions.
My previous experience litigating matrimonial cases showed me definitively how expensive, corrosive and emotionally damaging litigation typically is for the family. Litigation is simply not a constructive way to dissolve a marriage, and restructure a family. I wanted to find a way to work directly with couples, in a private, informal environment where everyone could be open, honest, and respectful.
I recognize that most people can and want to determine their own futures. In both the Mediation and Collaborative Divorce processes, I work with people with the dignity and respect they deserve. Most importantly, Mediation and Collaborative Divorce provide a way for divorcing couples to keep their discussions out of the hostility and stress of court, and to create resolutions that are balanced and workable for the family.
I do my best to bring compassion and decency to my work with those in conflict.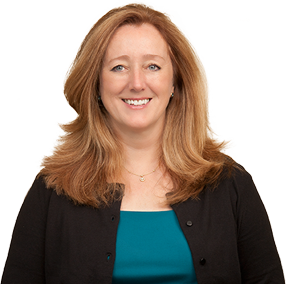 Education and Training
Tufts University, B.S. cum laude, double major in Biology and English, 1981
Boston University School of Law, J.D., 1985
1st Place Stone Moot Court Competition
Brown University, M.F.A., 1992
Teaching Fellow, Fall 1991 and Spring 1992
---
I have presented numerous programs and conducted trainings for:
New York Association of Collaborative Professionals
International Academy of Collaborative Professionals
Family and Divorce Mediation Council of Greater New York
Pace University School of Law
Association of the Bar of the City of New York
Westchester Women's Bar Association
Adjunct Instructor in fiction writing at Brown University, Yeshiva University, Stern College, and the Gotham Writers' Workshop
---
Affiliations:
Past President, New York Association of Collaborative Professionals (NYACP). In this role, I guided the growth and direction of the organization, worked with the board of directors to set policy and strategy and oversaw its numerous committees.
Founding Board Member, NYACP, 2003-2015.
Chair, Protocols Committee, NYACP. Member, Education and Training Committee, NYACP. Member, numerous NYACP work groups.
Past Vice President, Family and Divorce Mediation Council of Greater New York; Member of the Board of Directors, 2000-2004.
Member, International Academy of Collaborative Professionals
Member, Family Law Section, New York State Bar Association
Member, Association of the Bar of the City of New York
Member, Westchester Women's Bar Association